LED components sticking to the SMT nozzle, we have solved that issue!!!
If your in Engineering Design, Process Engineer an MRO Buyer,operator or if you just know what it looks like under the hood of a surface mount technology machine, pick and place equipment for SMT, we have solved the LED component sticking issue. To give you higher production, less reworks from drop outs and rejects of LED components.
---
Proven nozzle designs for the LED's below.

CREE XLamp® LEDs: MP-L Easy White, MX-6, XP-G, XP-E, XP-C, XR-E, XR-C, MC-E, 4550 and XR.
Luxeon / Phillips Lumiled Rebel / Rebel EX
OSRAM PowerTOP LED
Nichia NCS / NSF / NJS
Luminus Phlatlight
Sharp

Nozzles engineered and manufactured in USA with a money back warranty.
With tight budgets and rush delivery times, you owe it yourself and to your company to get secondary sourcing.

Why wait for the dealer to order it for you and paying top dollar to wait weeks for a delivery, we can have you up and running in days.

[google08e2550c4baafeb2.html]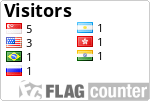 Free counters